NanoFEED
---

Nanostructured carriers for improved cattle feed
Coordinated by: National Agricultural and Food Centre, Hlohovecká 2, 951 41 Lužianky, Slovak Republic, http://www.nppc.sk
Consortium: 8 partners – 5 academic institutions a 3 enterprises
Duration time: 2018 – 2022
Budget: 733 500 Eur
Program: H2020-EU.1.3.3. – Stimulating innovation by means of cross-fertilisation of knowledge
Funding scheme: MSCA-RISE – Marie Skłodowska-Curie Research and Innovation Staff Exchange (RISE)
Grant agreement ID: 778098
Project website: https://cordis.europa.eu/project/id/778098
Project goal
Development of intersectoral cooperation to deliver novel fodder (feed mixture, feed supplements) based on nano and microencapsulation techniques for the controlled release of nutrients solving nutritional deficiencies of cattle, while preventing and reducing diseases and boosting their immunity.
The project NanoFEED connects the experts from the academic sphere, industry and legislation with the aim to identify the new and essential tasks of research and to prepare the basis for the future challenges in the area of food safety.
Project objectives
Development of drug delivery systems (nano and microparticle-based feed supplements) to cure dietary disorders of cattle
Encapsulation of bio-based food additives (vitamins, proteins) to prevent their metabolism in the rumen and efficient release in abomasum or small intestine
Controlled nutrient delivery, animal feed improvements, increased calf survivability, illness prevention.
The innovation is based on the encapsulation of feed supplements into polymeric coaxial nano and microparticles with the core/shell structure, which allows the retention of biological activity of transferred substances and their release in the small intestine.
Project activities
WP1 (Networking): Experience exchange and cooperation between industry and academic sphere
WP2 (Research and Training): Development of feed formulations and gathering of multidisciplinary data
WP3 (Workshop activities): Data and experience transfer between research and industry
WP4 (Innovation activities): Exchange of enterpreneur experience between industry and academic sphere
WP5 (Dissemination and Outreach): Publishing of results of the project NanoFEED.
Consortium and their project tasks
National Agricultural and Food Centre – Slovakia
Coorditantor, leading partner of the project
Development of drug delivery systems based on microparticles using spray drying (Biocentre Modra)
Evaluation of the feed effects on cattle (VUŽV Nitra)
InoCure s. r. o. – Czech republic
Development of shell/core particles using electrodynamic spraying, evaulation of their attributes using microscopic, spectroscopic and farmacokinetic methods
DIL - Germany
Analytical, chemical and biological evaluation of the developed feed formulations
University of Veterinary Medicine in Vienna – Austria
Development and evaulation of the feed effect on animal health
Agricultural University of Athens – Greece
Development and evaluation of the novel feed formulation in advanced organotypic models which will be used to simulate the gastrointestinal system in vitro
Selcuk University in Konya - Turkey
Evaluation of particles and active molecules using high-resolution microscopy, infrared spectroscopy and other advanced analytical methods
Nutrition Sciences N. V. - Belgium
Selection of active moleculs in order to achieve maximal effect of animal health
Bio Base Europe Pilot Plant – Belgium
Delivery of biotechnologically designed chitosan for the development of particles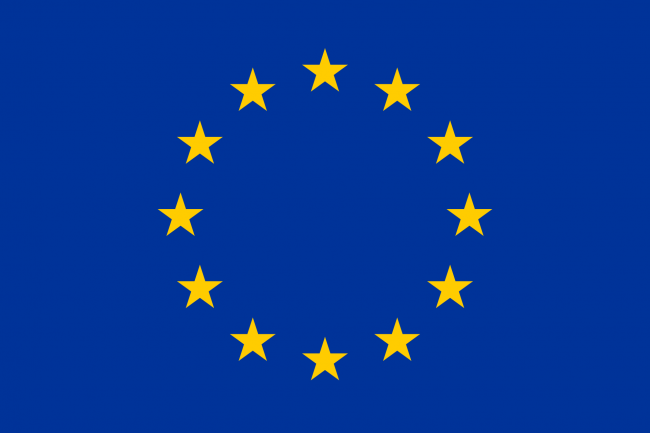 NanoFEED receives funding from the European Union's H2020 program under Marie Sklodowska-Curie grant agreement No. 778098